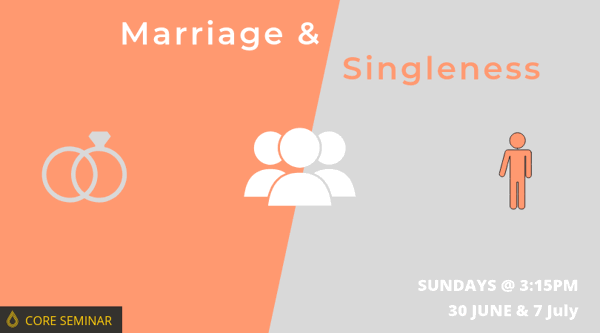 We periodically put-on "core seminars" in order show how the Bible speaks into all kinds of practical issues. What's more practical than understanding what God says about our marriages & our singleness? 

The Bible has a lot to say about both marriage & singleness. But we wanted to bring these topics together, because we believe it's important for married people to have a right view of singleness, and single people to have a right view of marriage. If God calls us to be a church family, an intimate community of love & support, we must understand not only ourselves but also one another. 

Married or single, we hope you can join us! 
Dates: 19 May, 2 June, 9 June, 30 June, 7 July
Time: 3:15-4pm 
Location: Broom Methodist Church & Community Centre