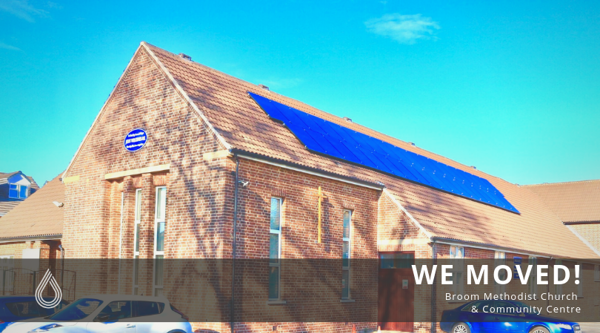 Don't worry! We haven't gone far. With the closure of the Talbot Lane building in the centre of town, our weekly Sunday service has moved just down the road. 

As of 2 June, 2019, our new Sunday worship location is Broom Methodist Church & Community Centre (1 Stag Lane, Rotherham S60 3NR). Our meeting times won't change: 4pm for hot drinks & refreshments & 4:30pm for worship. We believe God's at work in this move & we've already noticed many benefits to our new arrangement. 
If you might have a difficult time getting to our new location, please do let us know by emailing office@rotherham.ec.  We are happy to accommodate you by connecting you with someone who can give you a lift. 

See you there!